All solutions
InOne. Equipment Monitoring
We will ensure reliable control of equipment operation, production process procedures, observance of safety rules.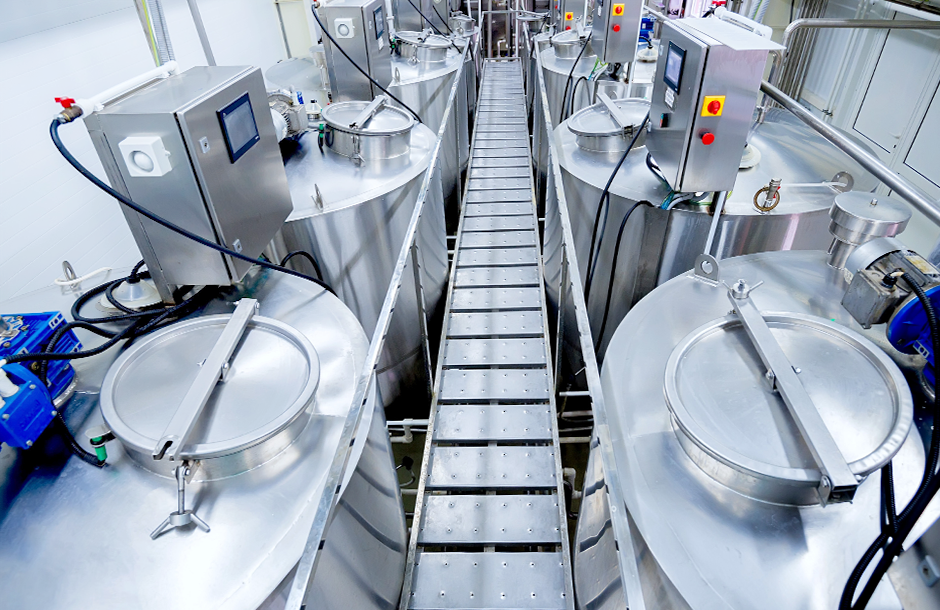 Specialized solution for manufacturing and retail
Equipment Monitoring
Always be aware of the operating status of your entire equipment fleet or a single unit. Reduce the time for routine inspection processes or manual settings. InOne allows automatic adjustment of the settings and, in the event of a malfunction, notifying the supervisors.
Production safety monitoring
Enhance telemetry data by integrating data from video, data from RFID systems, positioning systems, and other record keeping systems. Receive data from different devices in different formats, even if they are in miscellaneous formats, InOne will harmonize the data and prepare it for further analysis in BI or ERP systems.
InOne advantages for production and retail business
1

Stable business processes

The InOne platform tracks equipment operability and operating parameters. In case of a fault or deviation from specified operation rules, the platform will automatically notify service organizations or supervisors by e-mail, SMS or other convenient method, reducing the critical time to detect incident.

2

Instant response to emergency situations

InOne will notify you immediately if something goes not according to plan. Act reactively or proactively, InOne provides all the data you need to select actions and make decisions.

3

Industrial safety control

InOne will instantly detect and record industrial safety violations. Just connect video cameras and video analytics detectors to the platform.

Control:

PPE and process equipment
personnel movements and behaviors
observance of safety procedures

4

Improving the efficiency of electricity monitoring

InOne monitors not only the actual parameters, but also checks the current parameters of the equipment for compatibility with the enterprise's ERP and MDM-systems.

5

Automatic adjustment of specified parameters

InOne's technologies allow for the automatic management of different equipment parameters if any deviation from specified rules or templates is detected.

6

Reliable control of service organizations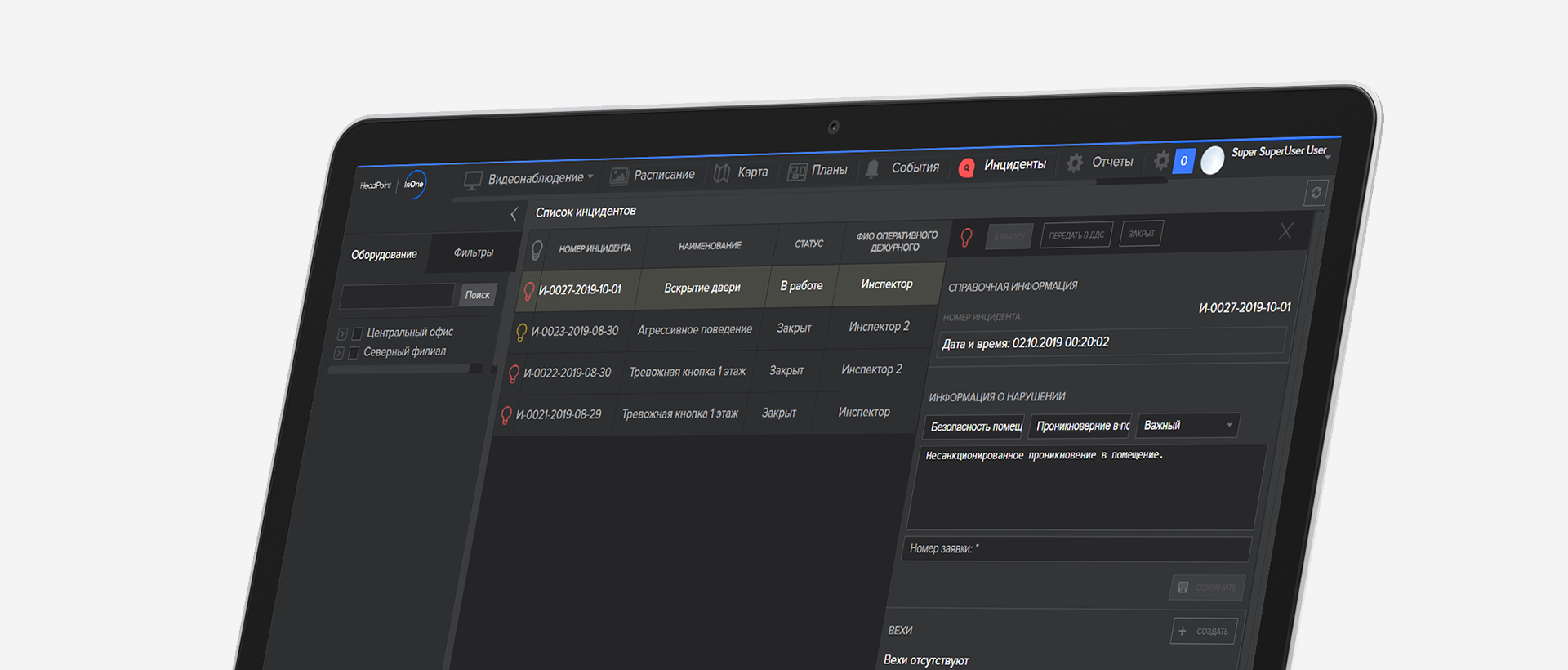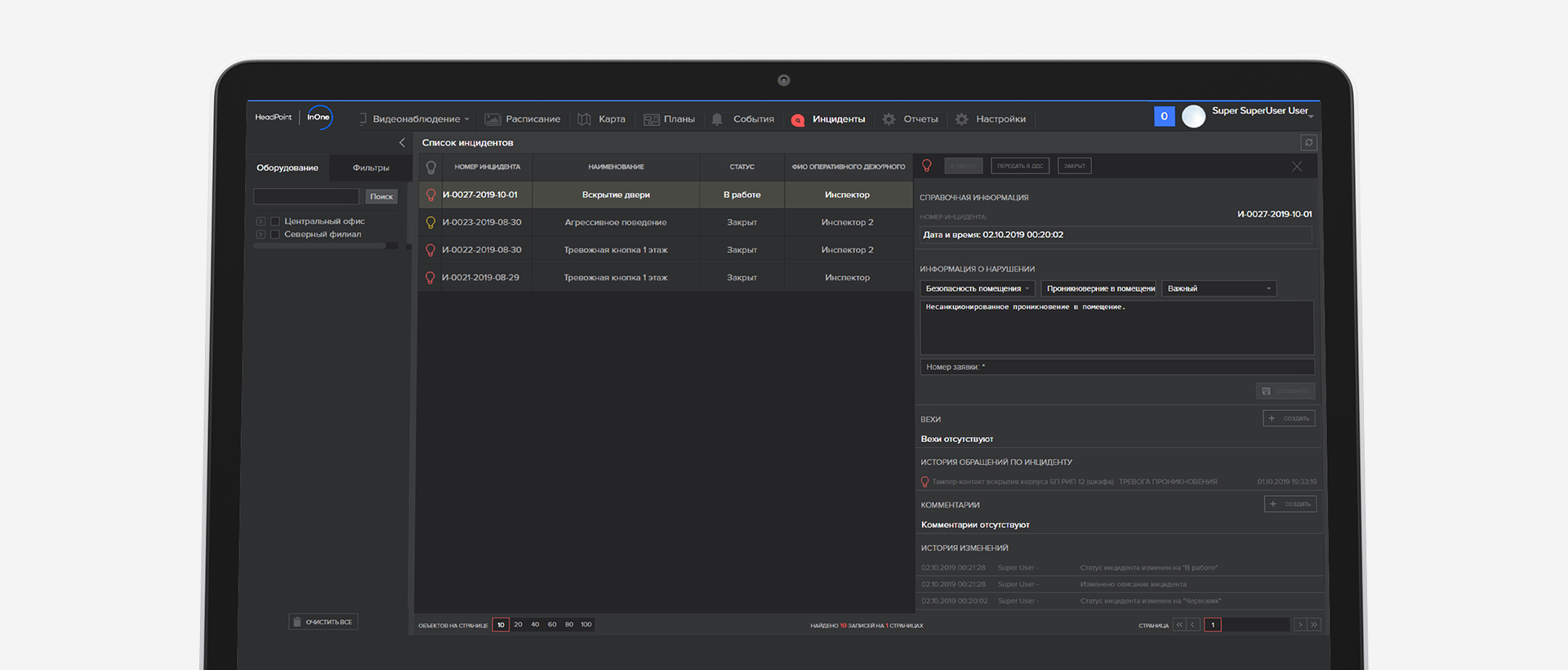 The solution is specially developed for state facilities