All solutions
InOne. Unified Video Surveillance System
A video monitoring system based on InOne platform provides a simple and convenient access to video cameras and video systems installed on sites, regardless of their size and geographic location — from regional-wide systems to a group of buildings or remote branche offices in a distributed structure.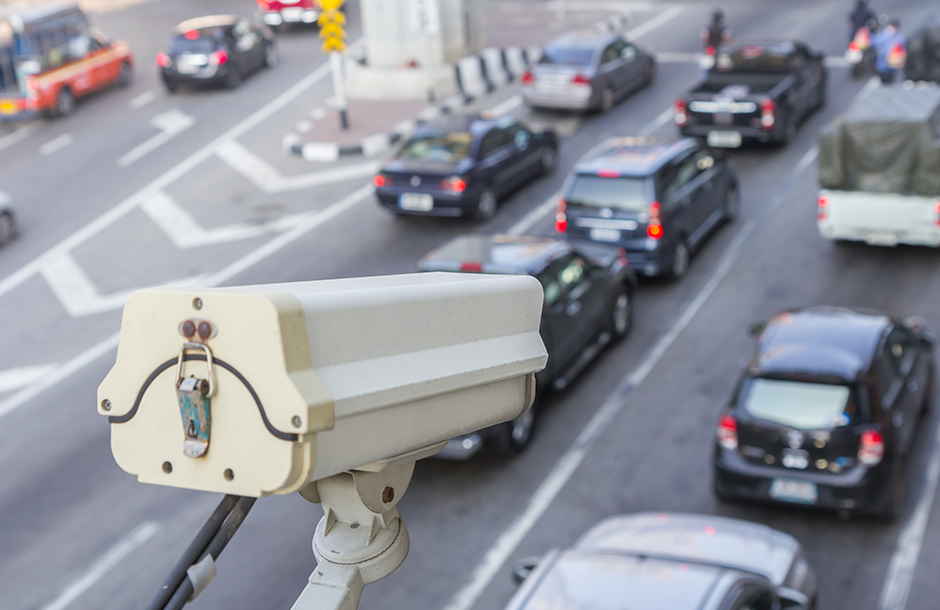 Integrated approach to security on a location of any complexity
Building consolidated situation centers with incident response:
InOne integrates existing security systems into a single, comprehensive monitoring system.
Ensuring security of distributed sites:
InOne provides fast integration with multiple vendors' security systems by providing a single log of events, visual monitoring of events, or access to video archives to investigate violations.
Personnel activity control:
Monitor the presence of personnel in the workplace, the quality of work and compliance with corporate standards. Save your time and reduce expenses for regular inspections by receiving a convenient access to video and audio data, photo and video reports, even when your sites are on another continent.
Production process control:
Control quality standards in production, safety, process continuity, and more.
The advantages of InOne for comprehensive security tasks
1

Unified Video Monitoring System

InOne creates a single video monitoring system, linking video equipment from different manufacturers and providing uniform web access to customer's existing video surveillance systems. InOne supports the transfer of video and audio data, scheduled photo and video reports, exporting archive fragments from local recorders and much more.

2

Monitoring of occurring events

Handling events and the ability to work on incidents in a «single window» of the log, even if they are located at disparate sites, greatly enhances the capabilities of a standard video monitoring system. InOne automatically creates an individual card for each event, with detailed event description and incident handling recommendations. Compile data sources and video cameras to create individual event cards containing detailed event descriptions, photo and video material, and recommendations for action by personnel in a given situation.

3

Best video analytics systems for business tasks

InOne integrates with a variety of video analytics systems, allowing you to select the best manufacturers and consolidate them into one distributed solution.

4

Automation of response to events

Add detectors and sensors to your InOne and get a single event log for all connected equipment and systems. Customizable event classifications and automatically executed typical violation response scenarios allow an effective work with violations.

5

Automation of routine operations

Create scheduled photo reports according, providing a convenient way to visually monitor periodic or long-term operations where it is not possible or necessary to create a video archive. Different options for photo archive viewing, including fast playback in a «single frame» mode, allow a quickly assess to the work dynamics or checking execution of a specific task.

6

Geodata support

Use interactive maps and plans, with customizable filtering functions, to easily visualize camera and sensor locations, access broadcasts and video archives, and event logs. Use any graphic image uploaded to the platform as the site plan. Work with geodata does not require connection to the public networks and the Internet.

7

Simple access to any information on remote sites

Get easy and convenient access to your camcorders, no matter where they are located or physically connected to a video server or video recorder. The platform provides replication and optimization of video streams without additional load on the video source, allowing effective work even on low-speed communication channels, controlling the volume of transmitted video data.
The solution is specially developed for state facilities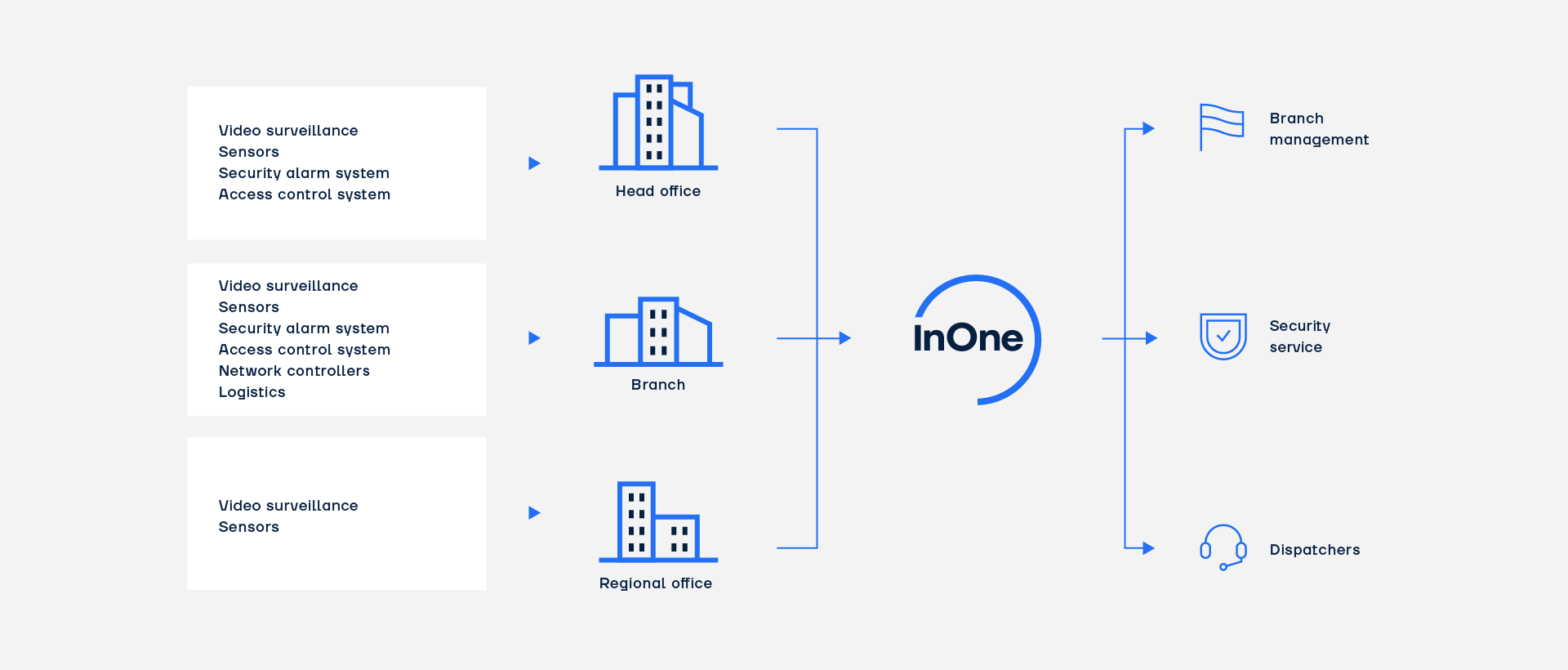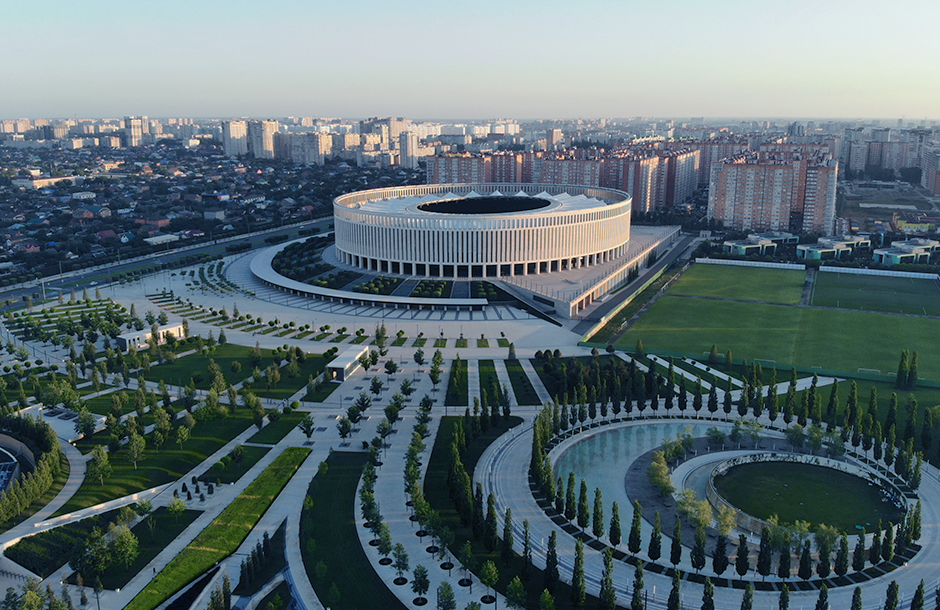 Creation of a single platform for the intergation of video surveillance information systems in the Krasnodar region